Drop & Shop Service
We wash, dry & fold your laundry!
THIS SERVICE IS SUSPENDED UNTIL FURTHER NOTICE: Our Drop & Shop Service simplifies life for busy parents, oilfield workers, professionals, college students and singles. Drop off your laundry with our store's laundry service associate. Give us a few details. Pick your laundry up later—perfectly washed, folded and packaged!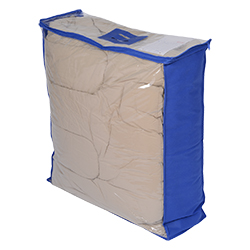 Each time you drop off your comforter to be washed by one of our attendants, you'll get a FREE, breathable comforter bag, with carrying handle and zipper closure. When you pickup your laundry, we'll have your comforter clean, neatly folded and safely stored inside your complimentary bag.
Machines To Fit Your Laundry Needs
Because we provide various sizes of high-speed, energy-efficient Continental Girbau laundry equipment you can get your laundry done faster! Our big PowerLoad Plus Washer is capable of handling 8 loads of laundry at one time! Our high-speed, energy-efficient washers clean better and shorten the time it takes to do laundry by removing more water with each spin. The result— your laundry dries faster!
 
Oil Field Rig Clothes
If you work with or near oil, your clothes require special attention. Watford Express Laundry Center in Watford City has special machines to accomodate oil soaked clothing. These machines are only availabe through our Drop-Off Service. Call or come by and let us know how we can help you keep up with your oilfield greaser laundry.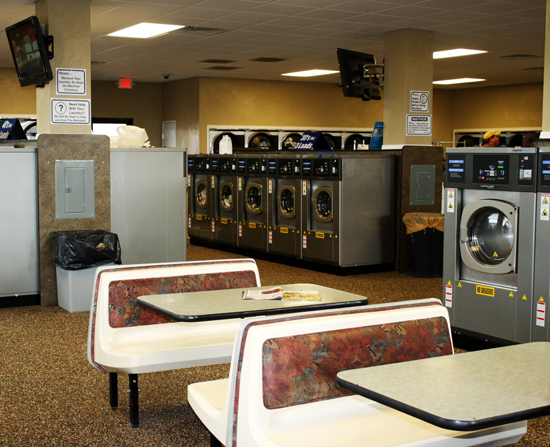 More Store Features
Heavy soiled rig clothes and greasers washing available for Drop-off service only.
Flat Screen TVs
We're Wired – Enjoy FREE high-speed Wireless Internet while you're doing your laundry.
Snacks & Sitting Lounge – Our comfy and spacious seating areas are a great place to relax while you're waiting for your laundry. We have drink & food vending machines for your use.
Fully Attended – Service attendants are available Mon-Fri 7AM-4PM.
Detergents & Additives Vending Machine